This time, the article submission was very delayed, but I will introduce the

Unity Keynote

of GDC2019 (Game Development Conference) held in San Francisco, USA from March 16 to 22.
(Because I write a summary article about Keynote of Unity in Unite, GDC etc. every time.)
GDC is the

World's largest event for game developers

, which basically takes place every year in the United States. As it is for developers, not for users, there will be more announcements of new technologies and new services for developers than new releases of games.
Of course, Unity is a tool for game developers, so there were Keynote and many sessions there.
The feature of Unity Keynote on this day was streamed live, and you can still watch the video from Youtube below now.
This time, I will introduce the content in the order of the speech given on the day, showing how many minutes the next topic will start in this video, so that you can see directly the part you are interested in.
【0:00:00:Preshow before starting Keynote】
As same as the recent Keynote in Unity, this time there was also Preshow before Keynote. Every time, Technical Evangelist Liz Mercuri and Product Manager Will Goldstone were moderators. The highlights of this keynote and sessions were explained by them.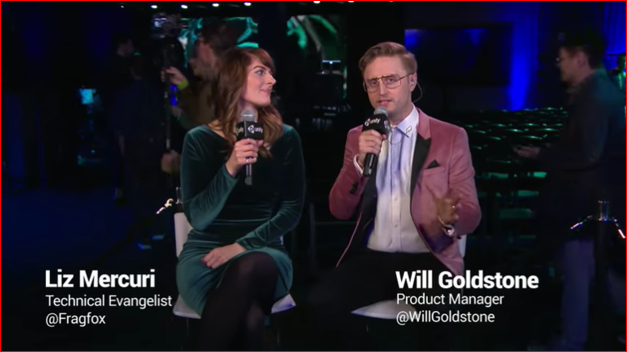 Among them, they talked about AR as a big attention point, and the videos of the

AR games made with Unity

was introduced. The following games were introduced there.
Angry Birds Isle of Pigs,  Tonandi,  Wonderscope,  Beat Saber, Runnin',   TendAR,  Superhot,   Sandbox VR,  The Dial,  Dr.G,  Jurassic World Alive,  Lambchild Superstar,   Transpose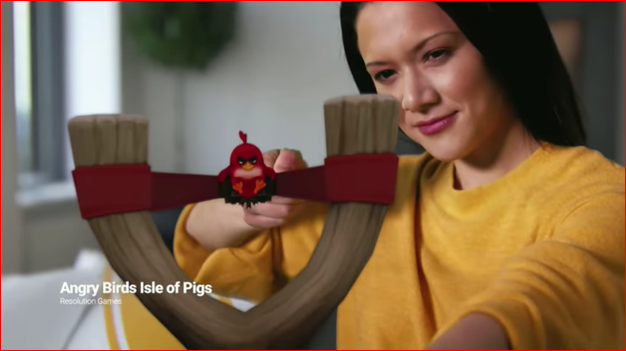 【0:23:30:Opening speech by CEO】
The first person appeared was Unity CEO

John Riccitiello

. As always, the topics of Unity's philosophy and figures were told, with the video of 'Made with Unity'.
45% of the TOP 1000 mobile games are 'Made with Unity'. 33% of the TOP 20 PCs and console games are 'Made with Unity'. 70% of the top 10 iOS and Android games are 'Made with Unity'.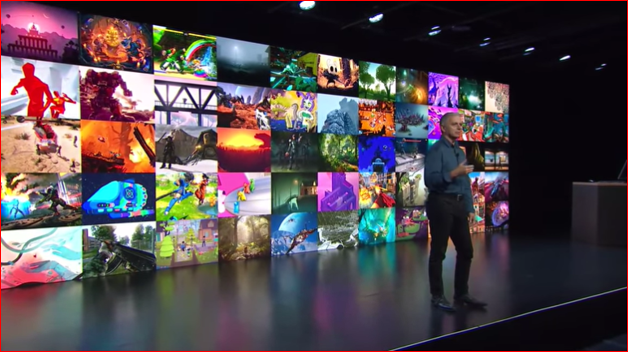 And this time, he introduced the three supports that Unity provides to developers. About Create, Operate, Monetize.
Create:

Unity has been the best development environment for mobile until now, but with Data Oriented Technology Stack, it will also become the best development environment for PCs and consoles in the future.
Operate:

In addition to the highly extensible Multiplayer environment provided  with Google Cloud Platform, they will incorporate VIVOX, which provides a Voice / Text Chat platform, into Unity, and provide a development environment for them.
It also announced a partnership with Tencent Cloud to launch games in China from the late 2019.
Monetize:

Unity Ads was introduced. Unity Ads is already the third largest Video Ads Network after Google and Facebook, and epic(fortnight) also is using. It can reach 1.7 billion devices with Unity Ads, and 10.5 billion Ads are displayed each month.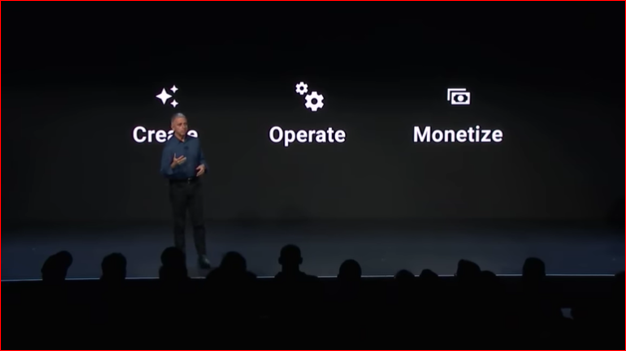 【0:23:30:'Call of Duty mobile' made with Unity】
Chris Plummer

, Vice President of Activision, famous for the game 'Call of Duty', was on the stage. He announced 'Call of Duty mobile' and introduced that it was made with Unity.
Tencent engineers (

Shasow Ghoul

) demonstrated the demo with Unity Editor, because they worked with Tencent to create the Mobile version.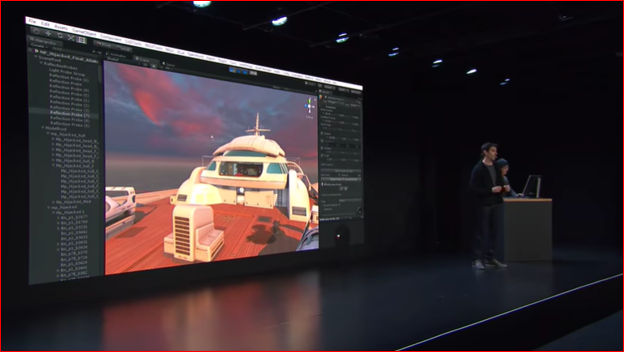 This 'Call of Duty mobile' was Coming Soon, and announced that it would start Pre-Registration from the day.
【0:43:40:Common components of the game system: 'Game Foundation'】
Next,

Stephen Sullivan

of the Director of Product Management explained a game system commonly required when developing a game.
Usually, Inventory Currency Management, Virtual Stores, and Player Progress are all similar systems, but they need to be developed every time.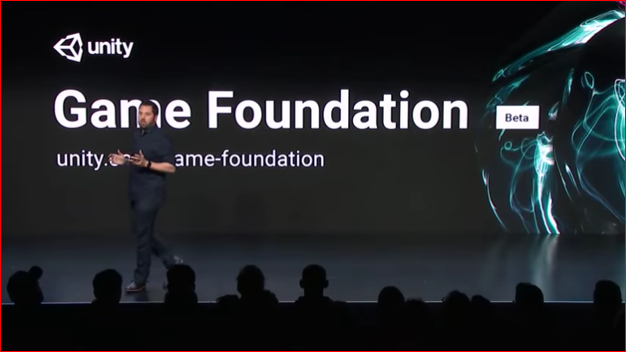 Therefore, Unity developed 'Game Foundation' as a common component to create a game system. The beta version will be released from the second quarter of this year.
【0:47:20:Introduction of LWRP release and precedent case】
Arisa Scott

, Graphic Product Manager, announced that the LWRP (Lightweight Render Pipeline) best suited for mobile, which was announced as a Preview version last year, is finally released as a production version with Unity2019.1.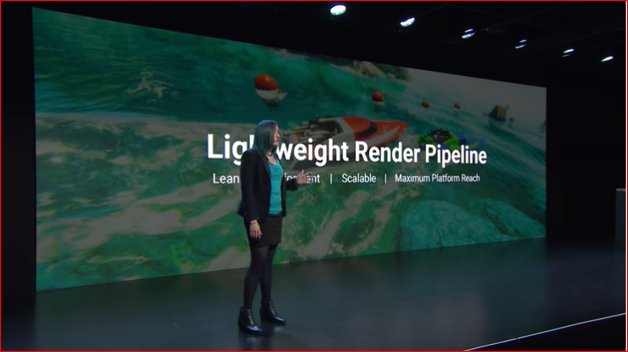 Following this,

Jake Biegel

, DISRUPTIVE GAMES co-founder, talked that they released 'MEGALITH: PS VR' in the beginning of this year, but they were asked to create the mobile demo of that from Unity. So, for the GDC demo, it was completed in a few weeks using Unity's LWRP and powerful tools.
The mobile version of 'MEGALITH' was explained in detail by

JED Melnik

of DISRUPTIVE GAMES and

Lucas Meijer

(Unity Technical Director), who is always familiar.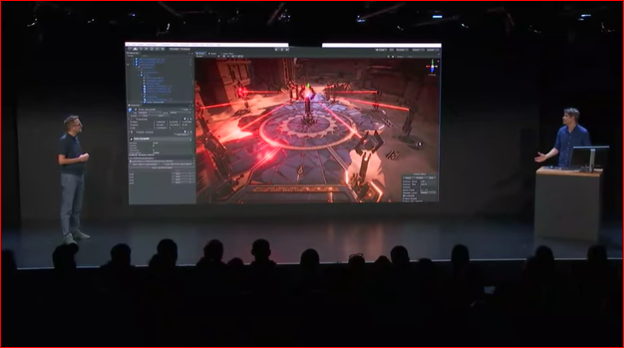 He explained MEGALITH featuring beautiful graphics ported to the mobile version with

LWRP

and

Shader Graph

on Unity Editor.

Lighting and Performance are important, and it used to be pre-baking, but LWRP can now be dynamic. Previously, Artist and Engineer worked together over time, but he introduced that Shader Graph was used to make it with just one Artist. And because of LWRP, it can be smoothly worked even if with no high-end mobile.
【0:54:00:Introduction of another LWRP case and Shader Graph】
Also, as another precedent of LWRP,

Kevin Somers

, who is Sr Software Engineer at Glu Mobile, announced that Disney's 'SORCERER'S ARENA' developed using LWRP will be coming Soon.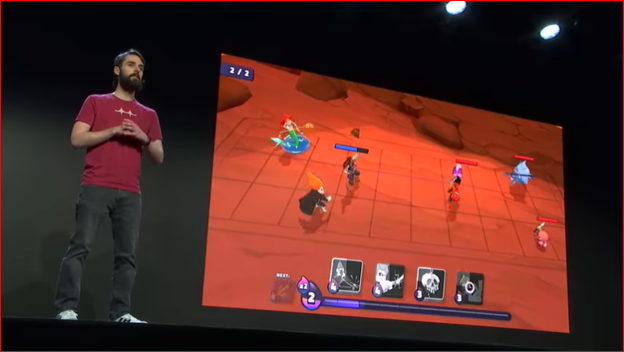 This 'SORCERER'S ARENA' teams with Disney characters and uses

LWRP

in a Strategic game where they use magic and weapons in a battle field. In particular, he introduced that artists themselves could easily and flexibly develop using

Shader Graph

.

After that,

Franz Mendonsa

(Sr. VFX Artist, Glu Mobile) and

Lucas Meijer

(Unity Technical Director) appeared again and gave a Shader Graph demo. The Disney character animation made with Shader Graph was easily changed to another image.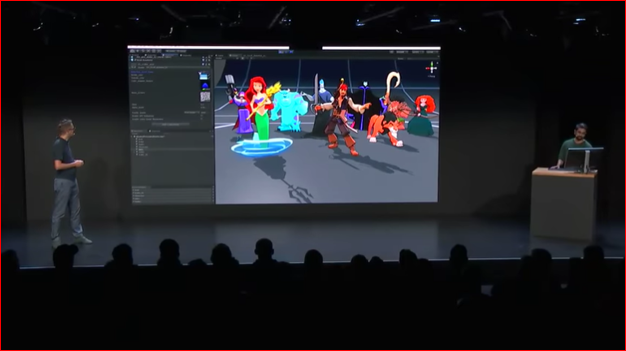 And Shader Graph was announced at the same time as available now.

This time, it is an introduction for the first half. Next time, I will introduce the second half.

【 GDC2019 : Unity Keynote : Part 2 】


【 Original Japanese Site: http://blog.lab7.biz/archives/18016414.html 】