This time, I will introduce Hollywood romantic comedy movie 'Crazy Rich Asians' directed by Jonathan Murray Chu. It is based on the 2013 novel of the same name by Kevin Kwan who is from Singapore.
The film stars Constance Wu (as 'Rachel' who is Chinese American, an economics professor at New York University) and Henry Golding (as 'Nick' who is Singaporean, Rachel's boyfriend, and his family is extremely rich…)
This film is famous as the first modern story created by almost Asian casts in 25 years; the last one 'The Joy Luck Club' was shown in 1993. Then this film earned $25.3 million in the United States on the opening weekend, it is the largest amounts for romantic comedy film.
There are already many sites reviewing this movie in the net, so in this post, I will especially concentrate on the film locations taken in Singapore and Malaysia. (The story setting is in Singapore, but many shots were taken in Malaysia.)
Here I will introduce the location details following the story explaining the movie scene itself. Therefor if you've never watched the movie yet, it is better to read this post after watched the movie.
(Mainly I referred following Wikipedia's information and many news sites. [ https://en.wikipedia.org/wiki/Crazy_Rich_Asians_(film) ] )
[Official trailer for 'Crazy Rich Asians']
[Details about the film locations Part1]
[Hotel in London: Eastern & Oriental Hotel in Penang Island]
In the opening scene, there is an episode about Nick's childhood. Nick went to London with his mother and relatives together to stay at luxurious hotel owned by his father's friend.
At the hotel front, his mother asked 'We have a reservation for a suite room.' to the front manager. However, he said 'No your reservation and today no empty rooms. Go to China town, maybe there are some rooms for you.', because they are Asian racial.
She asked 'Can I use a phone to confirm my husband who booked the room.', but the front manager said 'Use outside public phone.' Then Nick's mother called to her husband and informed the situation, and her husband bought the hotel immediately.
Finally, they stayed the luxurious hotel as the owner. It is really one of episodes of Asian riches.
The scene of London hotel was shot at Eastern & Oriental Hotel in Malaysia Penang island. I think this gorgeous hotel really matches for this scene.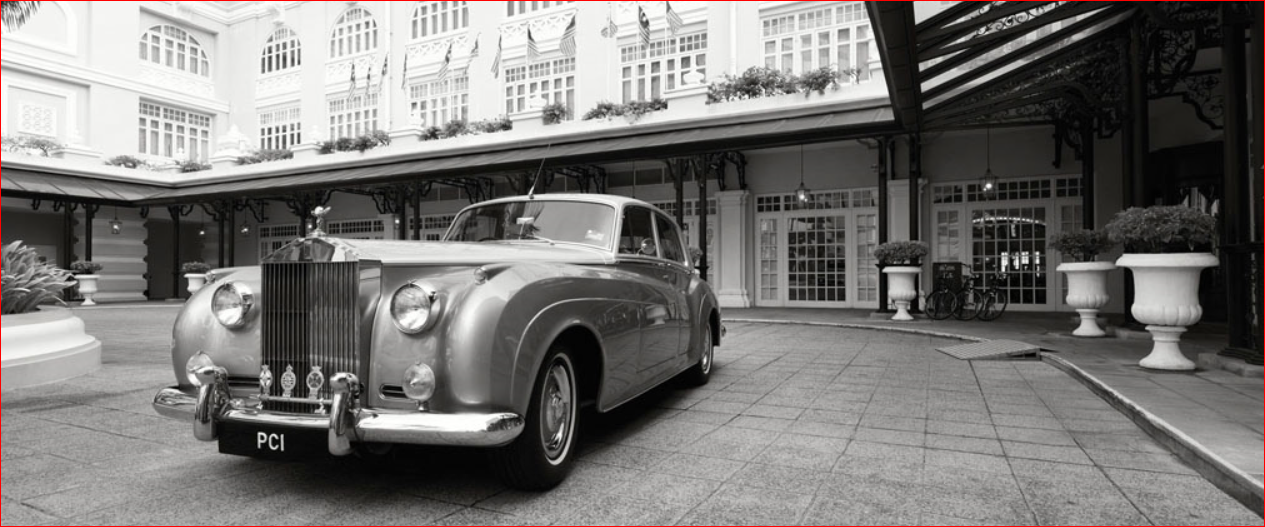 [A lecture at New York University: Auditorium in Putrajaya]
After episode of Nick's childhood, the scene moves to present New York University. Rachel is holding a lecture about an economy.
The scene of the university, actually taken in Malaysia. It was shot at an auditorium in Putrajaya near Kuala Lumpur, many government agencies and organizations are located there.
[Restaurant in New York: BLVD House at Platinum Park]
Nick invite Rachel to go to Singapore together at a restaurant in New York. This restaurant is located in Naza Tower at Platinum Park in Kuala Lumpur. The name is BLVD House, it looks like really cool New York style.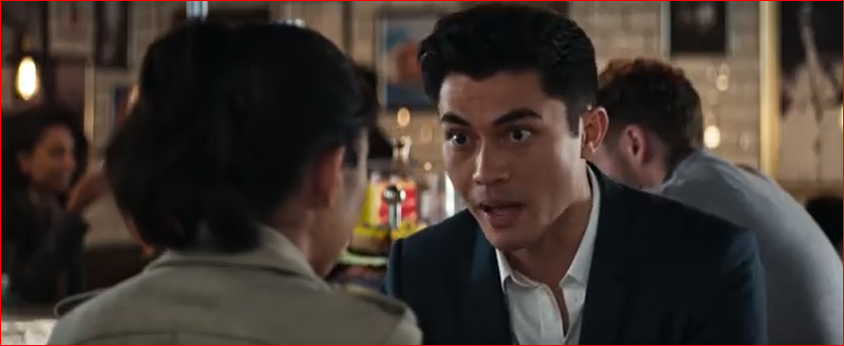 [Warner Bros.]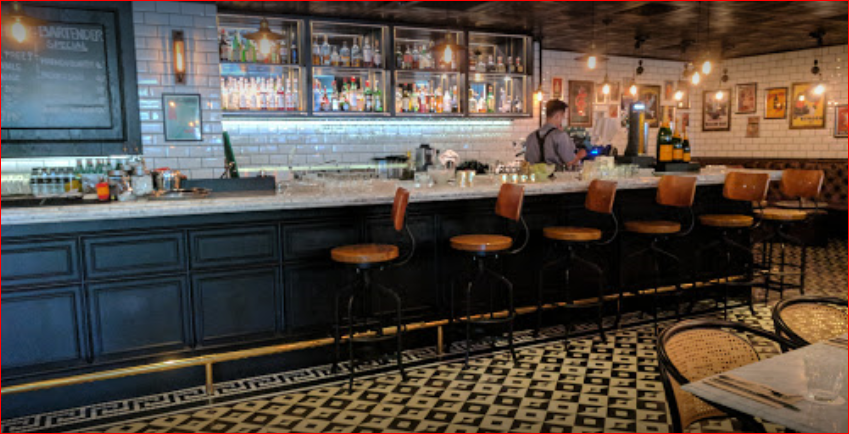 [Pacific Asean Airlines:Malaysia International Exhibition & Convention Centre]
Nick and Rachel used 'Pacific Asean Airlines' which is definitely fictional airline.
I think if Nick booked the flight by himself, he might took economy sheets, because he is not a type showing off the rich. However Nick's mother got the information Nick will come with his girlfriend, then she prepared the first sheets which look like very gougers. In this time, Rachel noticed Nick's family is extremely rich.
This shot of inside of fictional airline was taken at Malaysia International Exhibition & Convention Centre.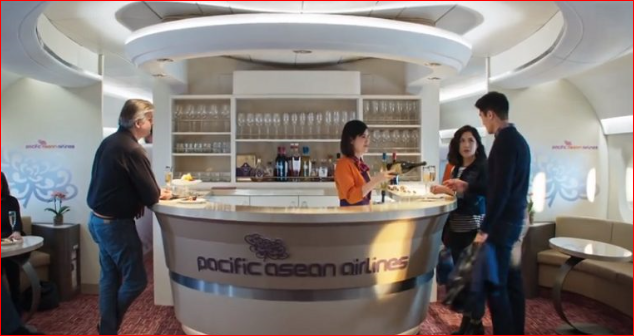 [Warner Bros.]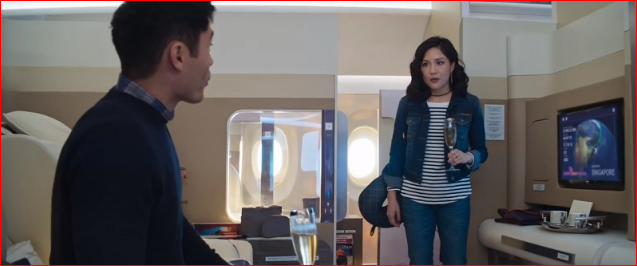 [Warner Bros.]
By the way, regarding this fictional airline, originally they asked Singapore Airline who has the top level of customer satisfaction in the world. However Singapore Airline side declined this support requirement, because they were not clear how airline company and the customers were described in the movie.
When I watched the movie, I thought they don't need to refuse about this requirement.
[Bible study session by Nick's mother: Be-landa House in Kuala Lumpur]
When Nick was inviting Rahcel to come Singapore together, one friend of Nick witnessed and post it to SNS. The gossip expanded to all over the world, and arrived the rumor at Nick's mother immediately. In that time, Nick's mother held Bible study session at the place which has very beautiful scenery.
The scene was taken at Be-landa House in Kuala Lumpur. It is a private residence built at a steep slope of 35 degrees. This house seems a villa built on a gigantic tree in the forest, it is very perfect image for super rich villa.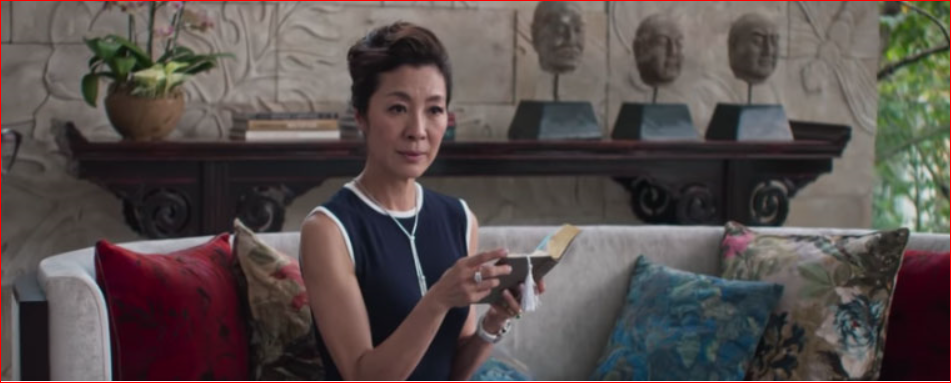 [Warner Bros.]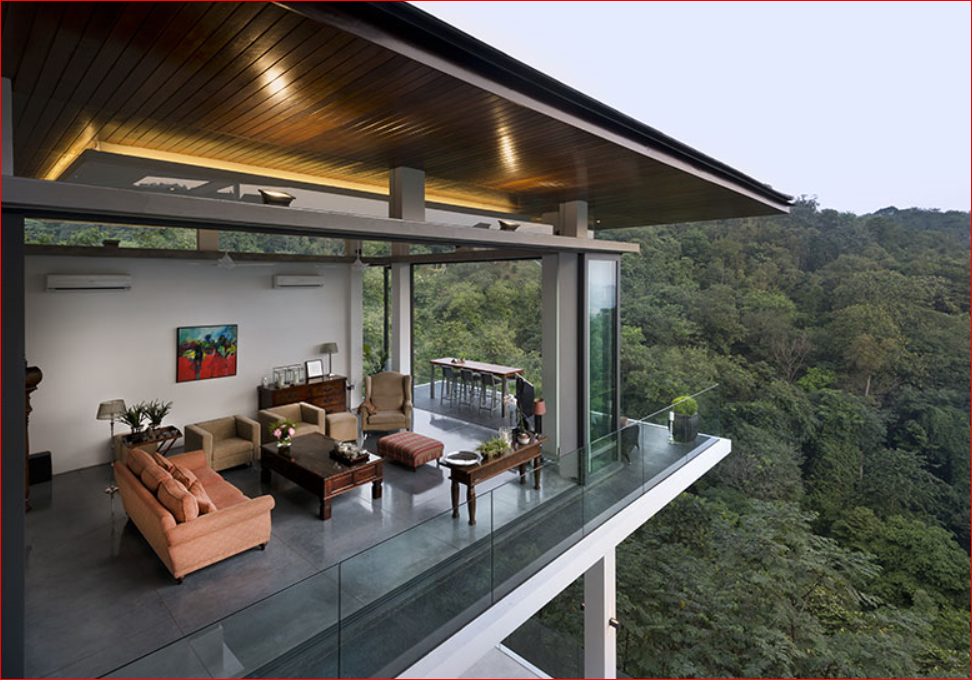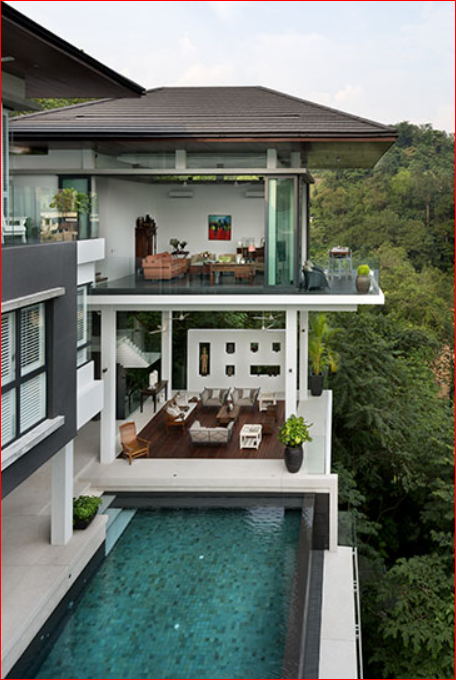 [Rachel and Nick Arrived at Singapore: Changi International Airport]
When Rachel and Nick arrived at Changi International Airport, Nick's best friend Colin welcomes them there. (Nick's main purpose for visiting to Singapore is joining to their wedding party.)
This scene was definitely shot at Changi airport, I think no need to explain about this airport.
[Dinner with Rachel, Nick and his friends: Newton Food Centre]
After Rachel and Nick arrived at Singapore, the place they went for dinner is Newton Food Centre witch is very big and famous hawker center near Newton MRT station.
From the title of the movie, I thought that only awesome high-end restaurants will be appeared, but as the place only young guys have dinner, they used hawker center common people use for their normal life. I feel Nick's personality which does not show the rich image is so cool.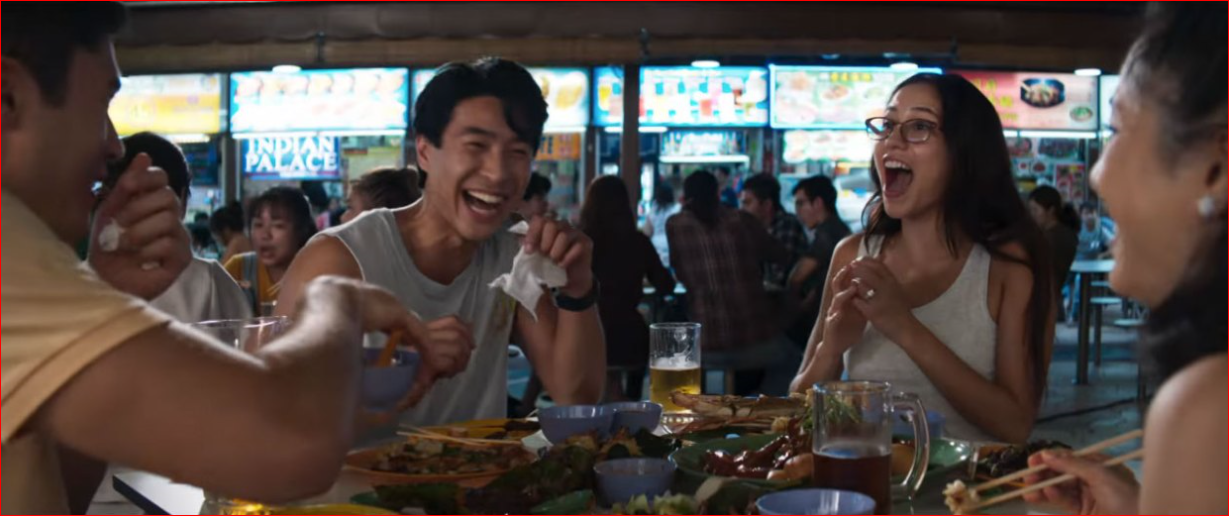 [Warner Bros.]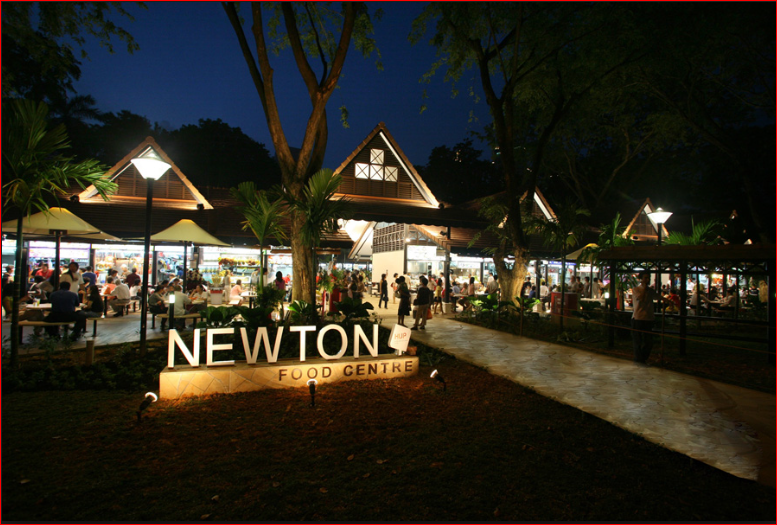 For tourists from overseas, those hawker center is very good place to eat local foods very reasonably and easily. When you come to Singapore, please try not only the restaurants but also some hawkers. In Singapore, many nice hawker centers exist!
Since it is getting a little bit longer, the next location detail will be continued in Part 2.
[ Link: The film locations of 'Crazy Rich Asians': Part2 ]
[ Original Japanese Site: http://blog.lab7.biz/archives/11977120.html ]