On February 17 (Sun), I exhibited two my AR games at an event called 'xR Tech Tokyo #14', which was held at the office of Mercari, Inc. in Tokyo. The games 'Merlion Adventure 2 AR' and 'Gotcha! AR', which were also exhibited in 'Taipei Game Show' at the end of last month.
【 Report on participating in TAIPEI GAME SHOW 2019 】
This time, I will introduce this event called 'xR Tech Tokyo'. (The above photo shows the scene I introduced what I exhibited there.)
It was held at the time when I went to Japan on a business trip of my main job. Even the registration period for participation was over, but I asked directly to the Administrator of the event. This time, luckily the exhibitor space was still opened and I was able to participate. I wanted to build a network with Japanese people related to VR/AR industry, so it was a really meaningful event for me. I really appreciated the administrator who had heard of my request. Thank you very much.
【 Event Overview 】
This event called 'xR Tech Tokyo' is an event that has been held approximately every other month since 2016 for people related VR/AR/MR industry. Several sessions about VR/AR/MR technologies, research and product announcements are held firstly, and later, gathering party is held with trying some VR/AR/MR products exhibited there.
I'm not sure the other times may be different, but this time, 100 participants (cost: 1000 yen), 10 exhibitors, 30 students, 2 bloggers, 5 volunteer staffs (free) were joined. There were also about 10 speakers. The total number of people was nearly 150. It was great to gather with so much VR/AR/MR people. I was impressed.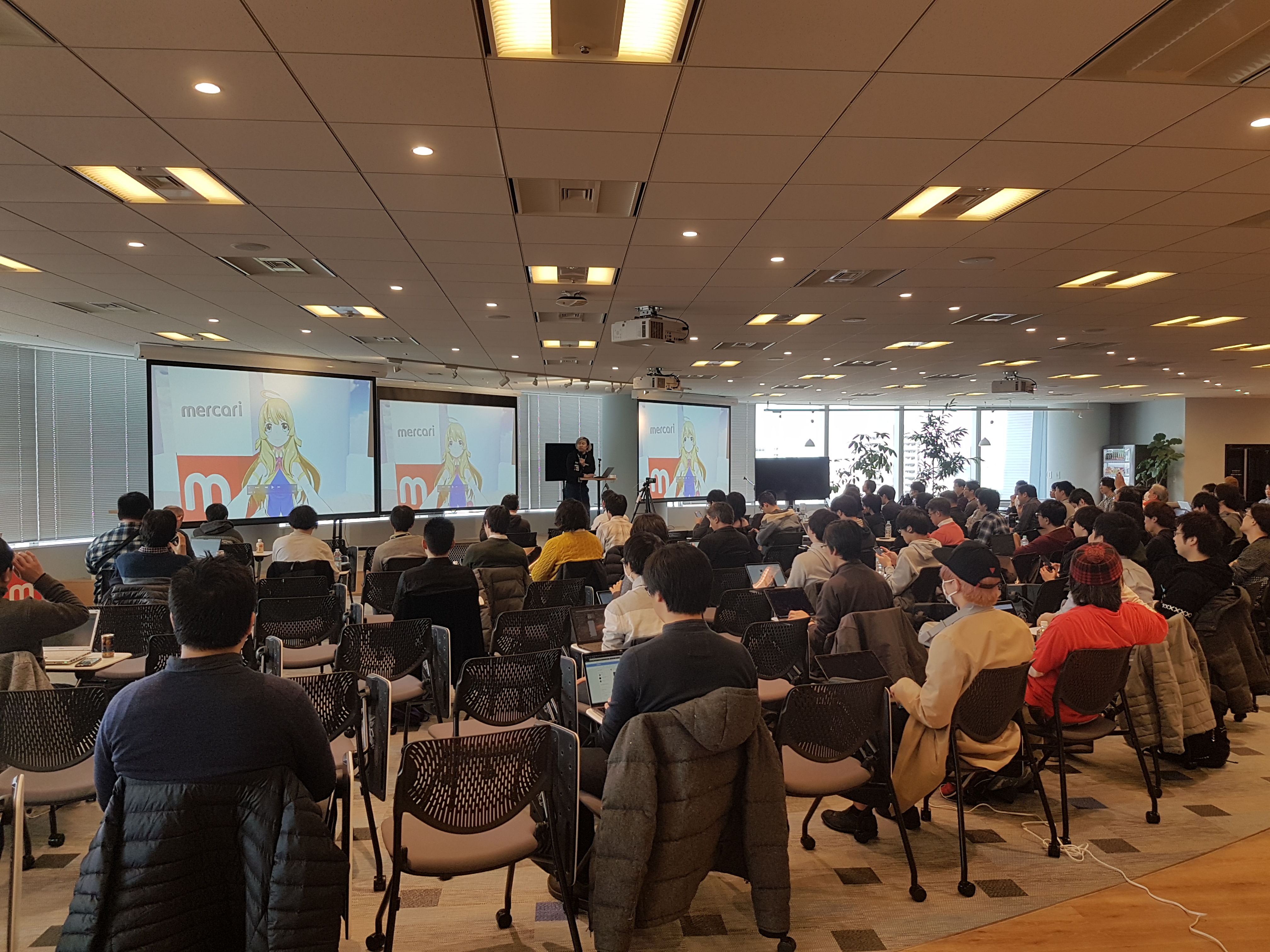 【My impression】
About this event:
It was the first time to attend a study group on this scale related to VR/AR, so I was impressed by the passionate people for VR/AR. I thought it was very hot place. I've ever seen many people who are passionate about games at game events many times, but related VR/AR, I finally could meet them.
There were several 30-minute sessions and 15-minute short talks, and they were all interesting. I would like to introduce later in this blog about the session that I was particularly interested in.
In addition, I thought the venue is also very good place. It is the office of Mercari, Inc. which is a big e-commerce company in Tokyo. Drinks were totally free, and speakers and exhibitors were also prepared for lunch.
About my AR game exhibition:
In my case, I started game development after moved to Singapore, and I am now shifting to AR development. As a result, I have many friends of game developers in Singapore, and my friends of game developers in Japan have been gradually increasing. However, as for VR/AR, although I have some friends related VR games, I did not have any acquaintances with AR yet. Under the situation, it was the best opportunity for me in the event that I got many friends working in AR industry.
Also, regarding my AR game. At 'Taipei Game Show' which I participated in last month, I got high marks from people related game industry and gamers for the AR function part of my game. However, I was worried about how those people in AR industry feel.
I exhibited these two AR games and explained to a lot of VR/AR people. It was quite high evaluation as a result. They said the both game were good ideas. Especially, they evaluated mentioning like 'There are no feeling like why it is created for AR. They are natural as AR functions.' I could get good motivation to continue to realize my idea.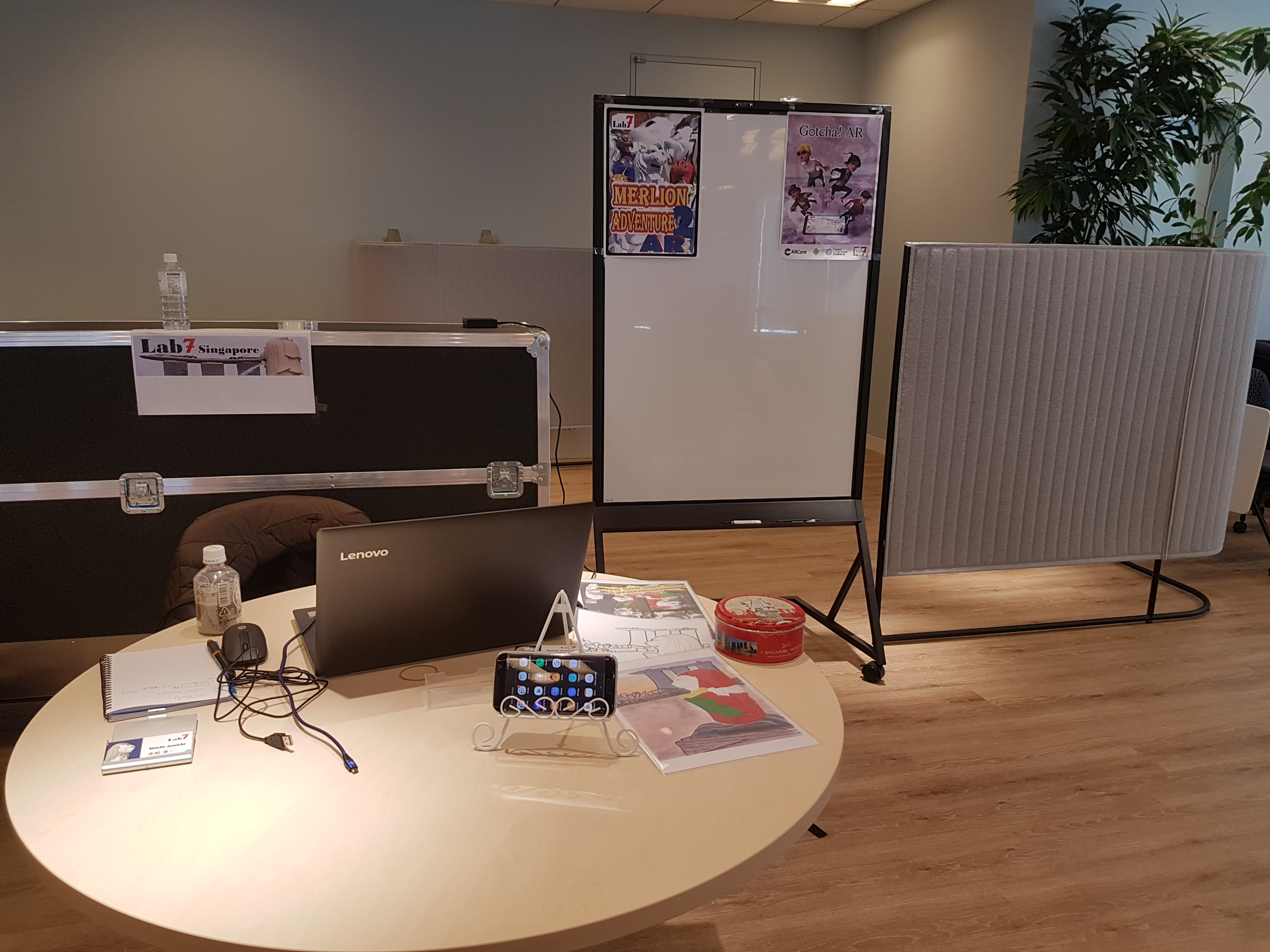 【Time Table】
The timetable was as follows.
11:00 Reception start
12:00 Event start
12:15 30-minute session × 3, 15-minute Short Talks × 4
15:10 1-minute introduction from exhibitors × 10
15:20 Meetup Party with trying VR/AR products
17:30 Finish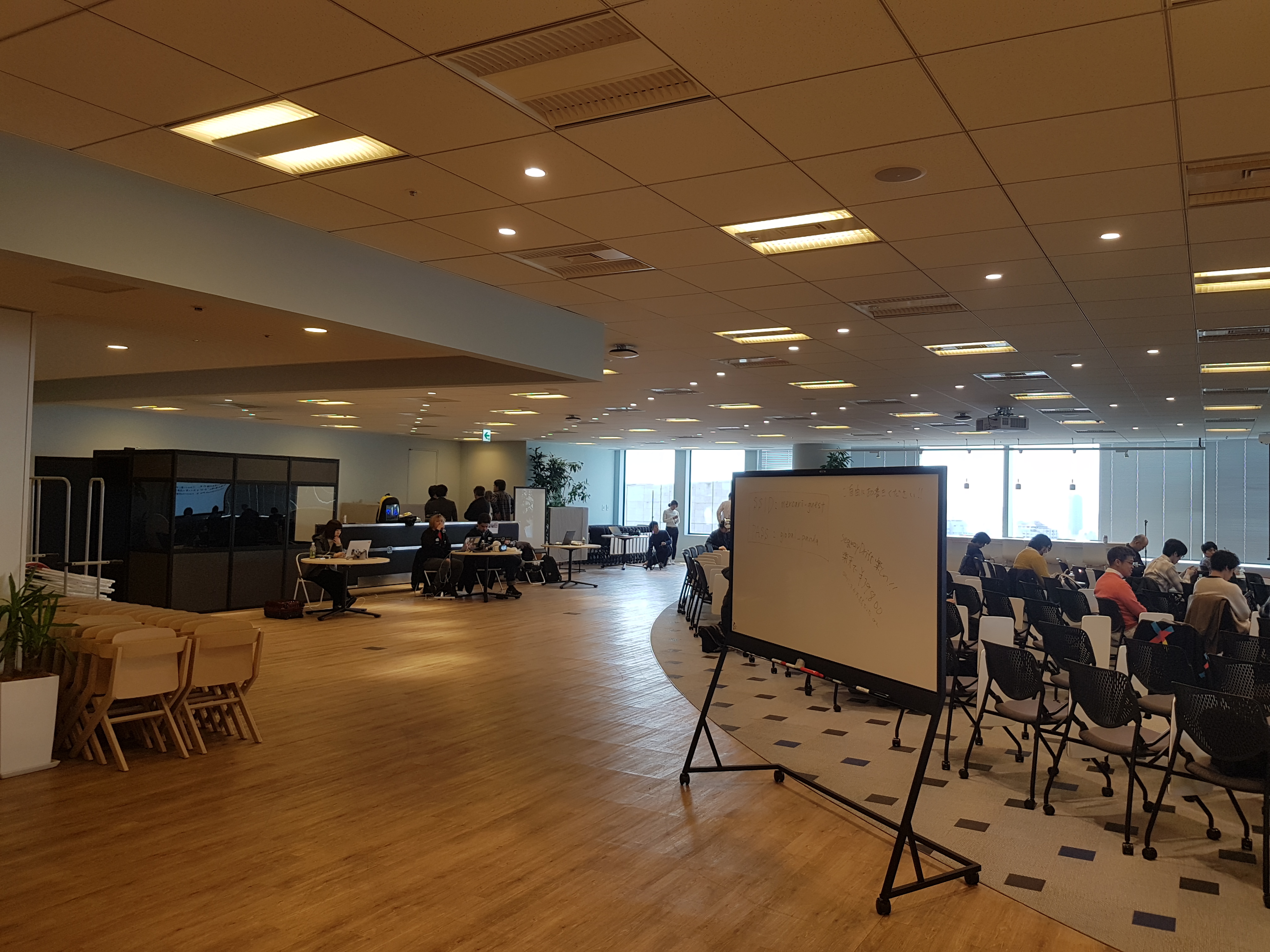 (In preparation)
This time, I introduce about this event itself. Next time, I would like to report on the presentations that were held there.
[Original Japanese Site: http://blog.lab7.biz/archives/16361427.html ]