Continuing from last time, I will also introduce about Keynote of 'Unite Los Angeles 2018' which was held in Los Angeles, USA from October 23rd to 25th October.
【 Unite Los Angeles 2018:「Keynote」Part 1 】
This blog is based on the following Youtube video. I will introduce it in the order of the speech that was done in the Keynote, indicating the time that the next topic will start based on the video, so that you can easily watch the parts of your interest directly.
【0:53:30:Unprecedented sample project】
Peter Andreasen who is Lead Programmer appeared after Adam Myhill I introduced last time.
Their team considered well what projects game developers need, and released a wonderful sample game project 'FPS Sample'. It is also effective for knowing the solution of Authoritative Server / Client-side Prediction / Lag Compensation / Effective Compression / Small Memory Footprint, which are often problems around the network. Also, since it uses HDRP, it is very suitable for understanding how to use it effectively.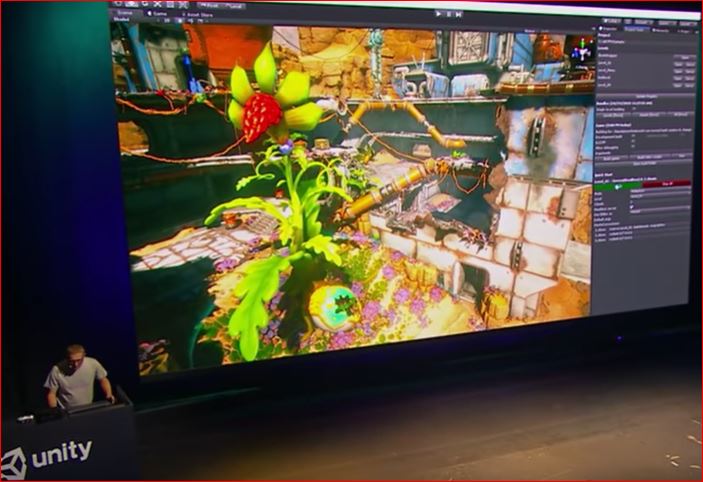 The demonstration of this sample project was also shown, and looks like it is certainly a full-fledged game with a higher level than the previous sample. I think that I will also check it to study.
【1:01:00:Release Real-Time Multiplayer replaced from UNet】
And next speaker was Sr. Product Manager, Connected Games Brandi House. She explained about Connected Games as the best tool to connect with people.
Two things that Unity is focusing on Connected Games are Performance and Scale.
She explained that Transport Layer supports the job system and Multi-Threading, and it can gain a benefit from Burst Compiler's performance improvement. In addition, they have set up more than 100 data centers worldwide and realize a scalable environment with Google Cloud Platform connected with a large capacity optical network.
And she announced that the alpha version of 'Real-Time Multiplayer' will be released as a new Networking library from that day.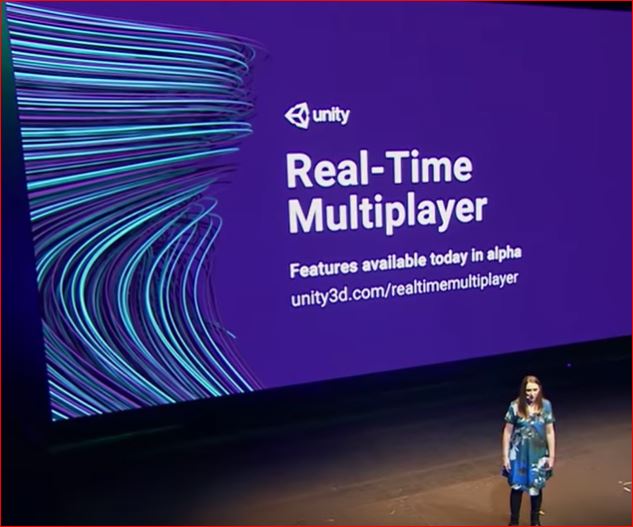 This is the new Networking library that will be replaced from UNet, it had been announced from before. At last it came out. I'm also using UNET for Multi Player's Networking library, so I have to start studying.
【 Unity's official announcement about the transition from UNet 】
【1:05:20:Announcement about new tool Visual Effect Graph】
Next, Arisa Scott of Product Manager, Graphics and Chad Foxglove of Technical Artist appeared and explained Unity's Graphics Architecture. If you need to customize graphics by yourself in detail, there is a Scriptable Render Pipeline. And there is a Shader Graph tool to set LWRP, HDRP without Coding.
And another new No Coding tool was announced this time. That is 'Visual Effect Graph'. As you can imagine from the name, it is a tool to create Visual Effect. It is very easy to create Visual Effect.
A demo of this tool was done on the stage. It is an image of Holographic Display near future, making a 3D image of sand particles. It certainly seems easy with the Node Base setting. In the demonstration, they changed the hologram to Unity logo by a simple Node Base setting.
They announced this Visual Effect Graph, Preview version is available from Unity 2018.3.
【1:10:00:Universal GAMEDEV CHALLENGE】
And the next speaker is Lydia White of Partner Marketing Manager.
Regarding 'Universal GAMEDEV CHALLENGE' announced at GDC this March. It is a game contest using the Universal brand. This time, they introduced Grand Prize winners in this contest. 'VOLTRON (CUBES of OLKARION)' by Gbanga of Switzerland was awarded.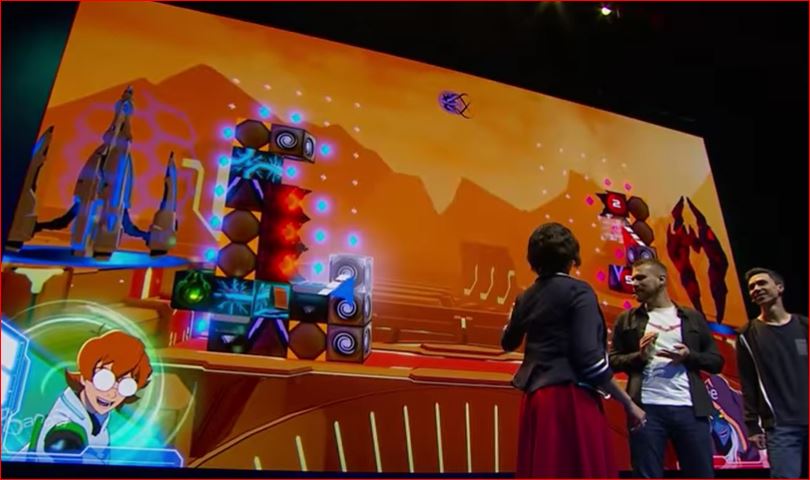 Lastly, she also announced a development contest "Unity 2D Challenge" specializing in 2D games.
I could not finish writing Keynote introduction this time as well. Next post will be the last about this Keynote.
【 Unite Los Angeles 2018:「Keynote」Part 3 】
【Original Japanese Site: http://blog.lab7.biz/archives/13822133.html】