I participated in 'TAIPEI GAME SHOW' which was held in Taipei, Taiwan in the end of last month (January 24 – 28).
We have exhibited 'Gotcha! AR' which is developed together with Singaporean designer as Lam 7. In addition, I also exhibited 'Merlion Adventure 2 AR' I made as Lab 7. Both are games with AR functions. Regarding these games, we got a lot of opinions and ideas from game industry people and users in Taiwan.
This time, I will introduce about this game show.
【Venue】
Taipei World Trade Center Exhibition Hall 3
(International Exhibition Hall under Taiwan's Tallest TAIPEI 101)
【INDIE GAME FESTA】
(January 24, 25)
It's an event for B2B. Many people related game industry were coming.
Many people such as Medias, Publishers, Investors, Localize companies and Game developers, Designers came there. People who are exhibiting also often came to see each other.
The detail schedule is as follows.

The each booth in the Indie area has the following space. I will show some photos of the exhibition later, I think you can more imagine the booth.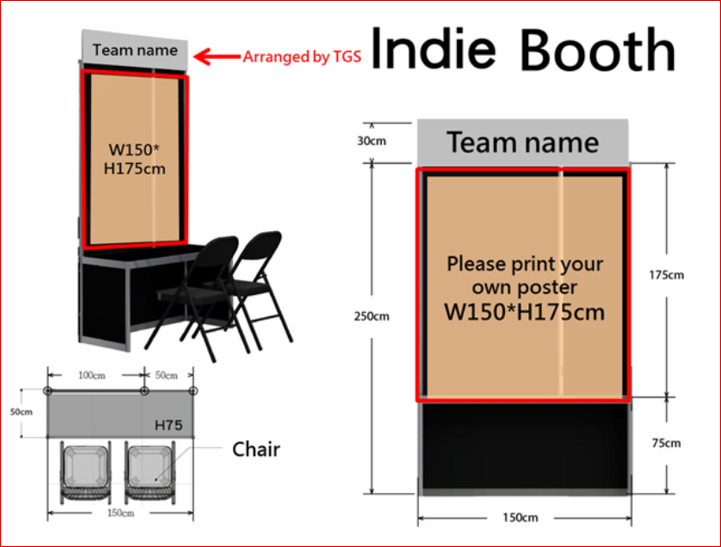 Many companies and teams listed below had participated. The largest number of companies came there are Taiwan companies, of course. The next largest number were companies came from Japan. I felt that Chinese companies were not so many. I think that there is no necessary to enter the Taiwan market, because they are in the big China market.
The exhibition place was clustered by the country's area. Companies and teams coming from Singapore were 10 groups. I was surprised that there were some participants from America and Europe too.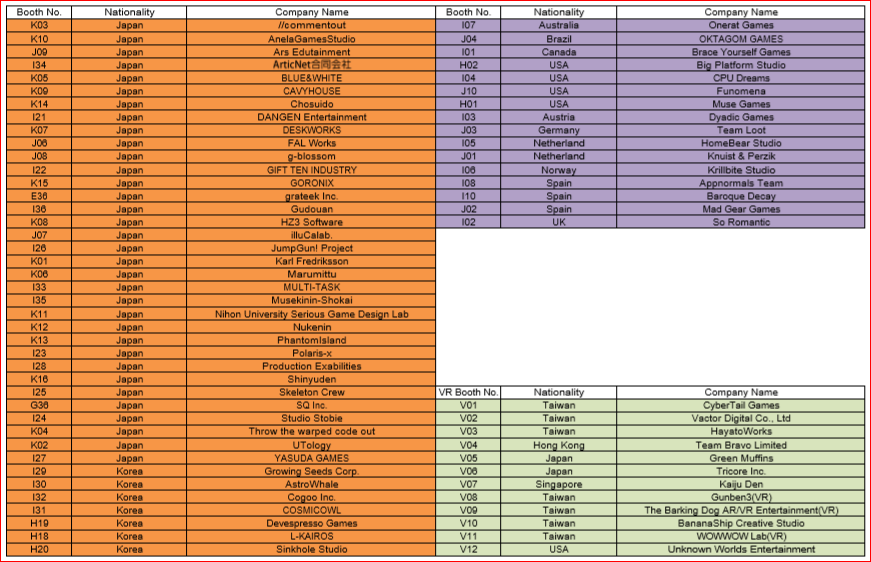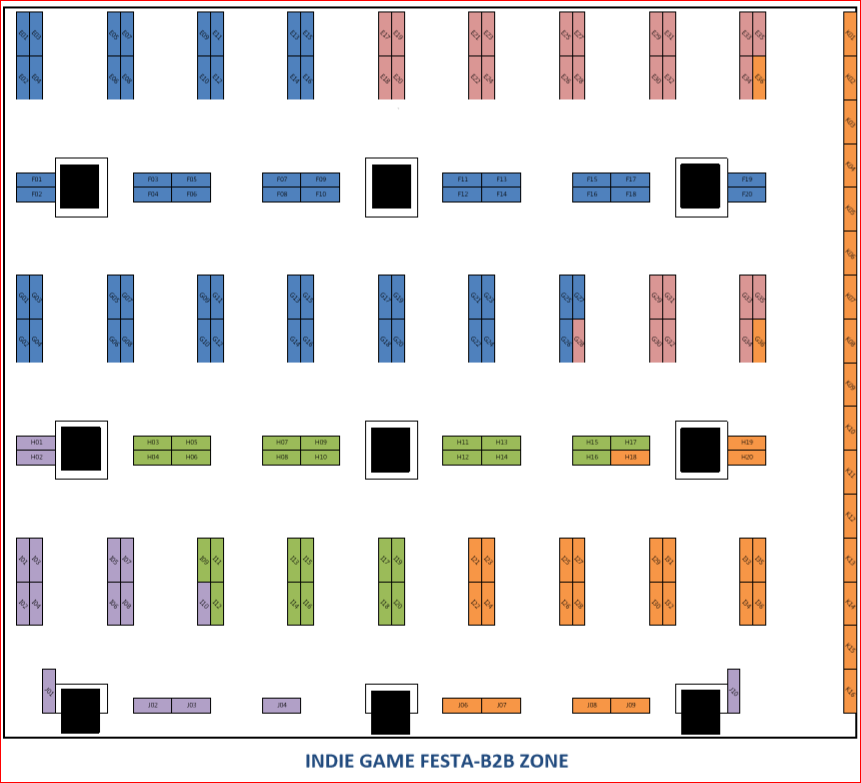 【INDIE HOUSE】
(January 26 – 28)
It's an event for B2C. Many Taiwanese game users were coming.
26th and 27th were weekend, and 28th was on Monday. However it was holiday for Taiwanese schools on 28th, so many young people and families came to see for the 3 days. Many people related game industry also came on those days.
It was impressive that there were so many people like Youtuber who are recording by their selves.
Detail schedule is as follows.

The each booth in the Indie area is the same as "INDIE GAME FESTA". Please see the illustration above.
The following companies had participated. As Taiwanese people are locals, many companies continue to participate in B2C after B2B. However, many companies from other areas did not stay in B2C, because they're pretty tired and had language problems. Companies that do not recognize Taiwan as good market probably left in B2C.
For many Japanese companies, I think their biggest problem is language. Because B2C requires Chinese.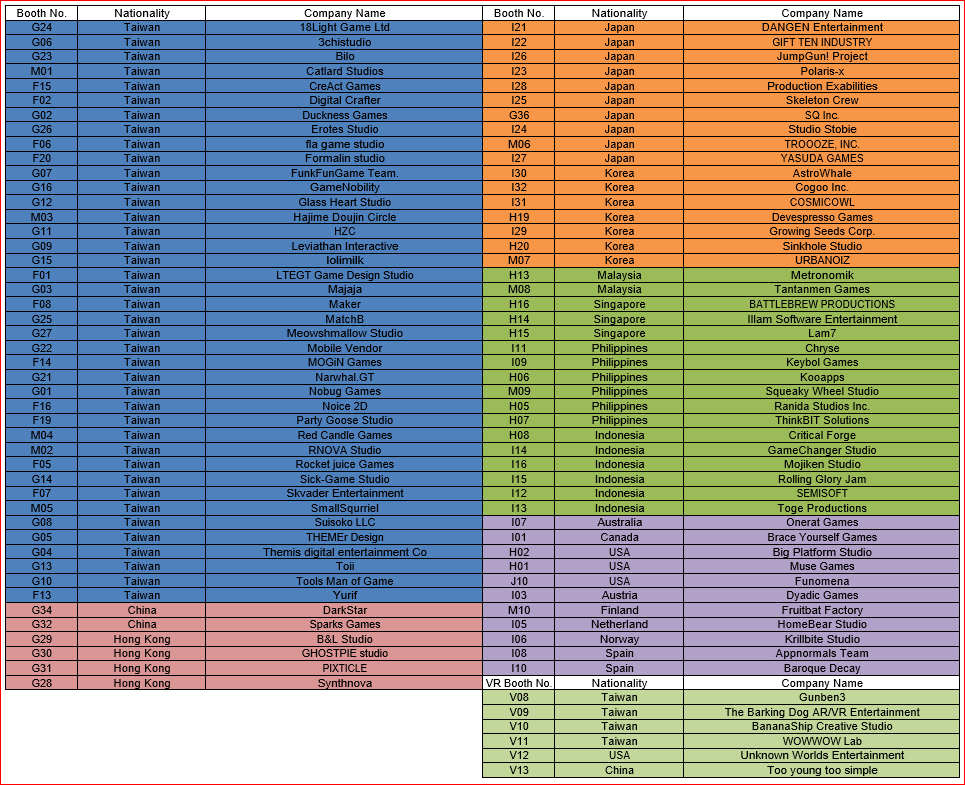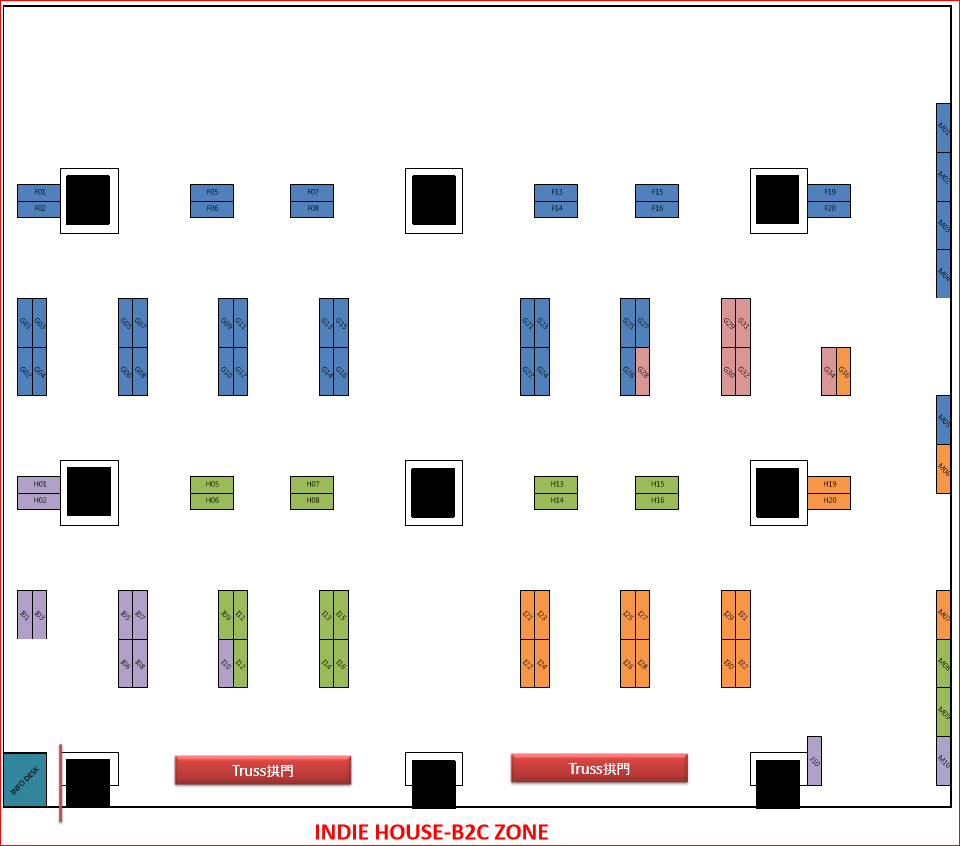 This time, it was an explanation of Taipei game show itself. Next time I will report the findings I gained about my game in the show, the impressions of Taipei game show and also what I thought.
I would like to introduce photos of the show as much as possible to make you well understand the game show.
[ Report on participating in TAIPEI GAME SHOW 2019 Part.2 ]
[ Original Japanese Site: http://blog.lab7.biz/archives/15828627.html ]