I'm introducing Hollywood romantic comedy movie 'Crazy Rich Asians' directed by Jonathan Murray Chu. It is based on the 2013 novel of the same name by Kevin Kwan who is from Singapore.
Through last 2 times, I introduced the 1st part and 2nd part of the film locations taken in Singapore and Malaysia. In this post, finally I will explain the last part of the movie story.
[ Link: The film locations of 'Crazy Rich Asians': Part1 ]
[ Link: The film locations of 'Crazy Rich Asians': Part2 ]
(Basically I referred following Wikipedia's information and many news sites. (URL:https://en.wikipedia.org/wiki/Crazy_Rich_Asians_(film) )
By the way, there is a video introducing the film locations for tourist to Singapore. Although it is only about Singapore, it is introducing how the each place is really great in detail. I believe it is a must-see for those who plan to visit Crazy Rich Asians' locations in Singapore for sightseeing.
[Top 10 'Crazy Rich Asians' Movie Locations to Visit in Singapore]
[Details about the film locations Part3]
[Rachel consults with best friend Peik Lin: Humpback]
At dumpling party held at Nick's house, Rachel became a bad atmosphere with Nick's mother. After that, Rachel consulted with best friend Peik Lin and was encouraged.
It is a terrace seat of a seafood restaurant named "Humpback". This restaurant is located along Bukit Pasoh Road.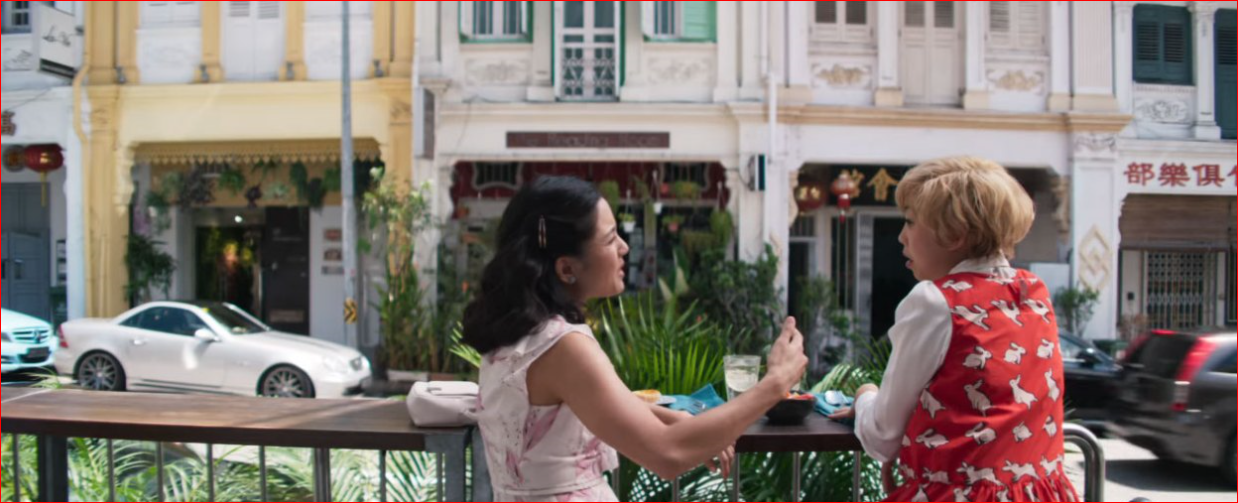 [Warner Bros.]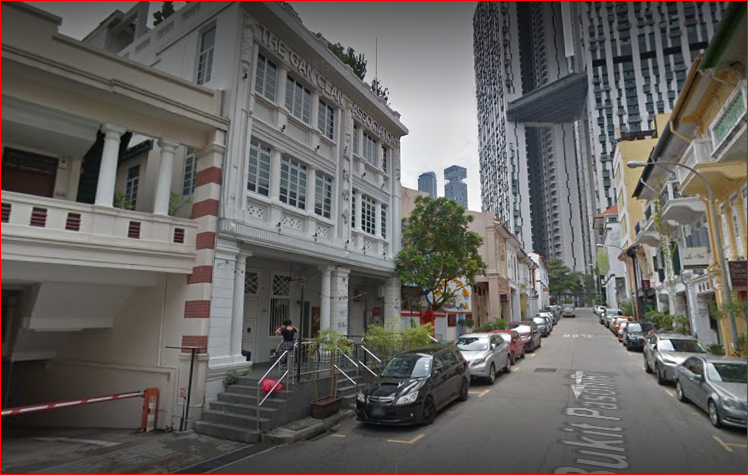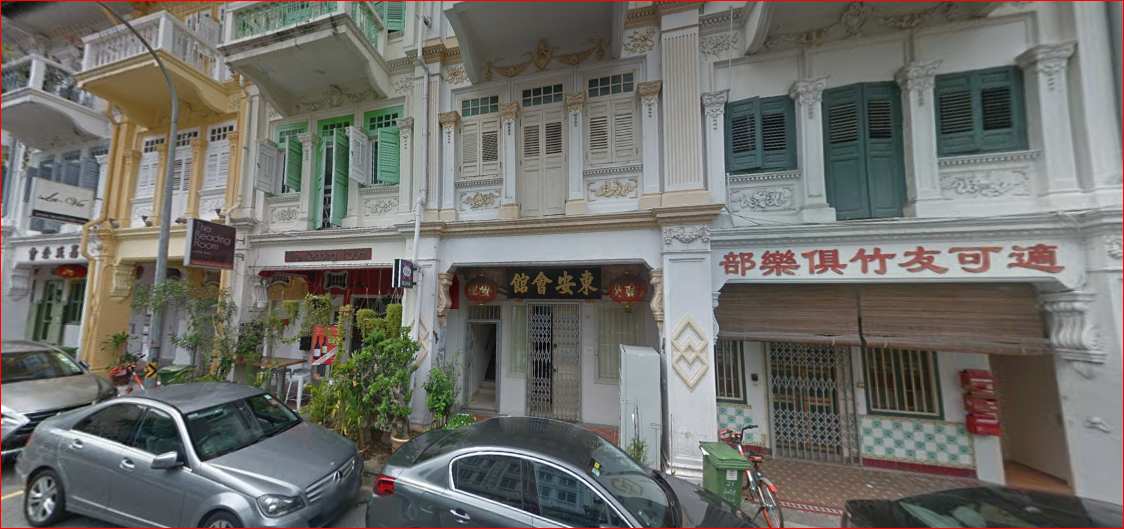 [Best friend Colin's wedding ceremony: CHIJMES]
The main purpose for Nick to return to Singapore is joining a best friend Colin's wedding ceremony. That was held at CHIJMES, as everyone living in Singapore know.
It is near City Hall, and it was used as a monastery in the 19th century but now there are many bars and restaurants in the church. There are many shops that are a bit expensive, but it is a very popular place. Especially in the weekends it is crowded until late night.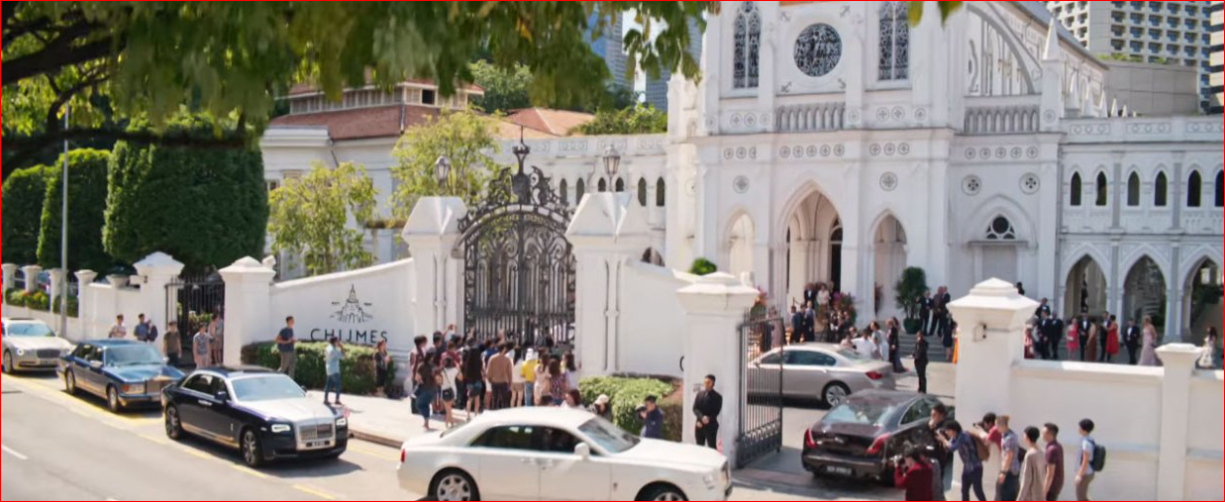 [Warner Bros.]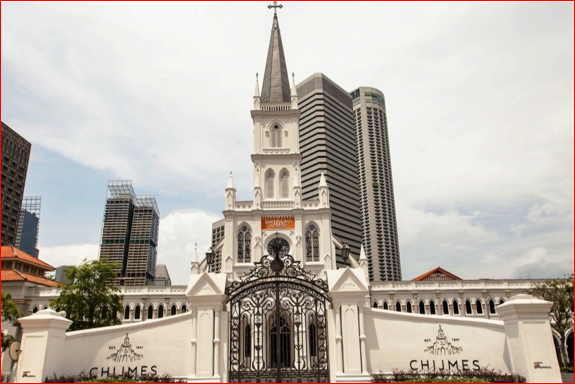 In the film, looks like it is the wedding ceremony for the super riches, the inside of the church was changed to be very gorgeous. I think that you can understand by comparing the wedding scene in the film below and the usual situation. In the movie, water was flowed to the virgin road and it was like a small stream. It is unknown whether the wedding can actually be done like this. It might depends on money, maybe.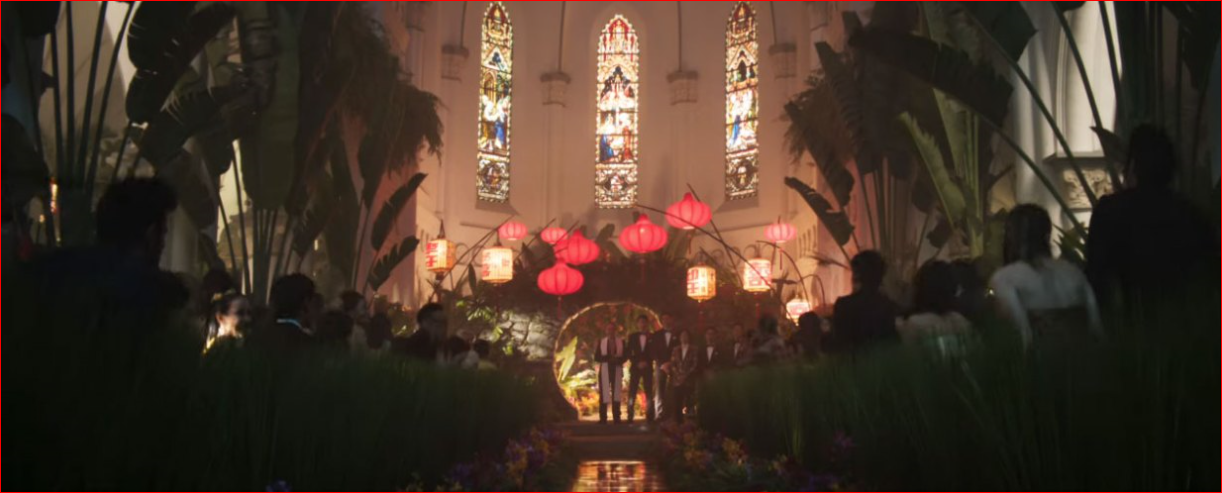 [Warner Bros.]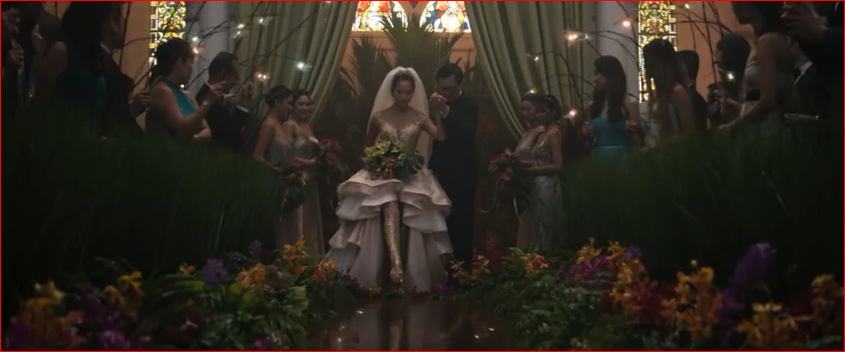 [Warner Bros.]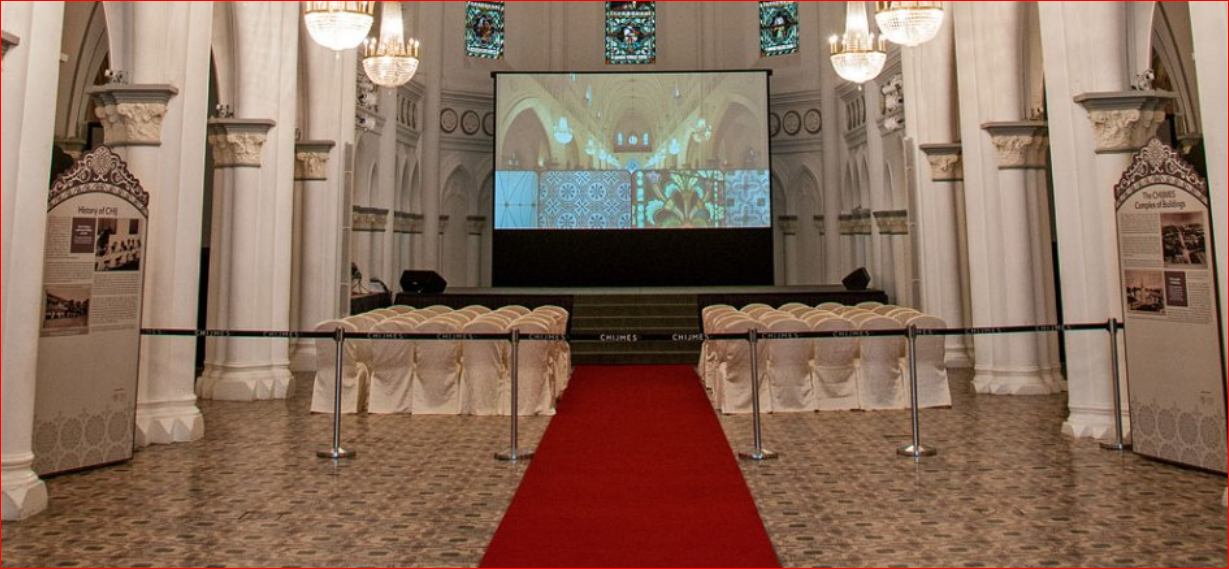 [A party after Colin's wedding ceremony: Gardens by the Bay]
The party after Nick's best friend's wedding was held at Gardens by the Bay behind Marina Bay Sands, I think the place is already very famous. The exact place was in the square in front of the elevator for rising to the observatory which was imaged a tree.
Since various events sometimes are held there, so it maybe can be used also for individual wedding party.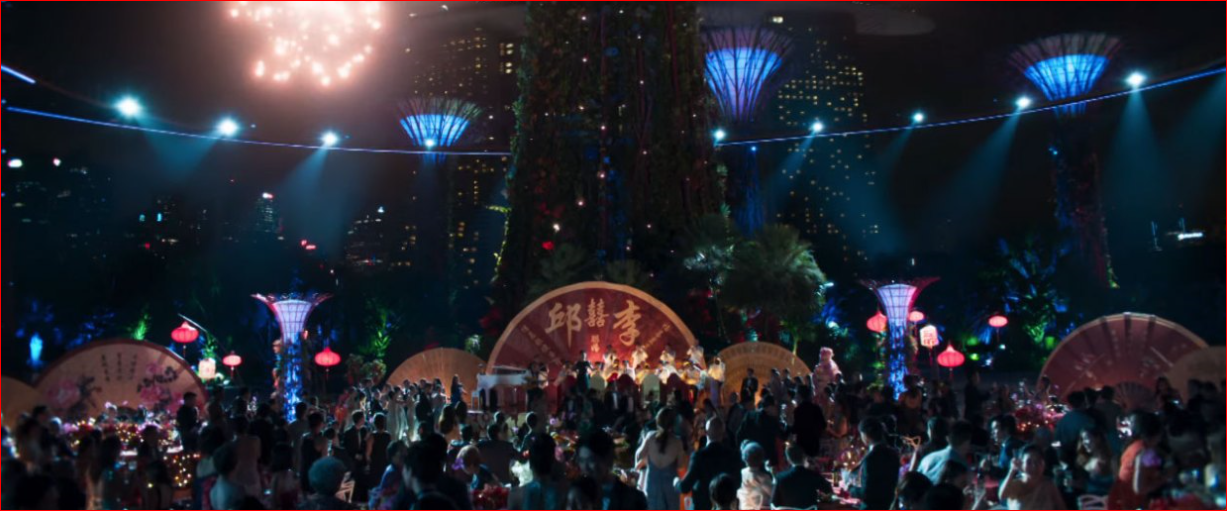 [Warner Bros.]
[ http://www.gardensbythebay.com.sg/en/plan-your-visit/information-guides/japanese.html ]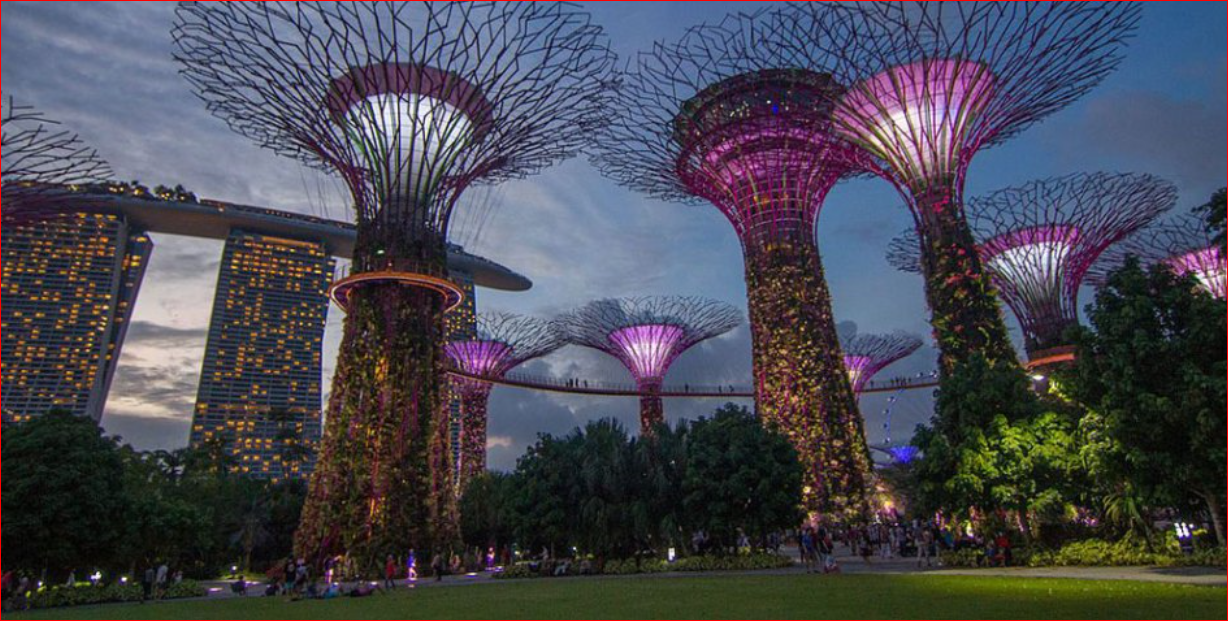 [Nick staying at a villa alone: Cameron Highlands]
In the Gardens by the Bay, Nick's mother told Nick's grandmother about the past of Rachel's mother which was also kept secret to Rachel that Nick's mother looked up. And Rachel was told that Nick's grandmother will not allow her to get married with Nick. After that, Rachel didn't meet Nick and shut herself in her friend Peik Lin's house for a while.
Meanwhile, Nick stayed in a quiet villa worrying about Rachel. And Nick tried to contact her.
This shot was taken in Cameron Highlands, a summer resort in Malaysia. It is a place where the altitude is a little high so it is very cool and beautiful, and I heard it is also a popular place for honeymoon.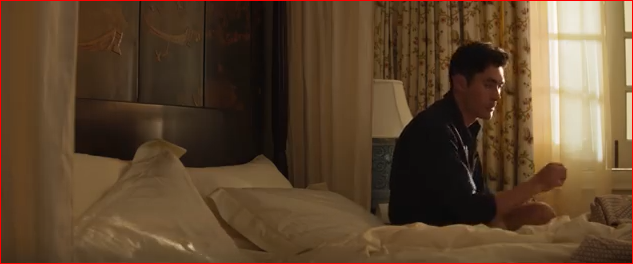 [Warner Bros.]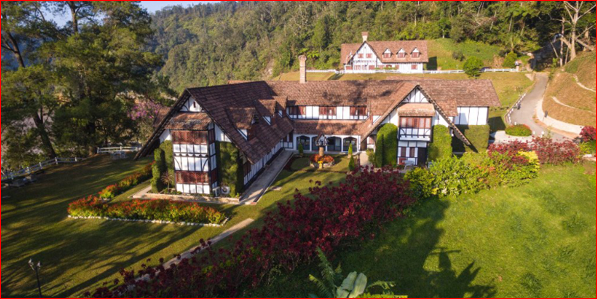 [Rachel meets with Nick again: Esplanade Park]
Rachel and Nick met after a long time. At that time, Nick told his thoughts to Rachel. It means Nick proposed to Rachel there.
That place is around Esplanade Park near Merlion Park. Raffles Place station where high-rise office buildings line up as the financial district is the nearest station.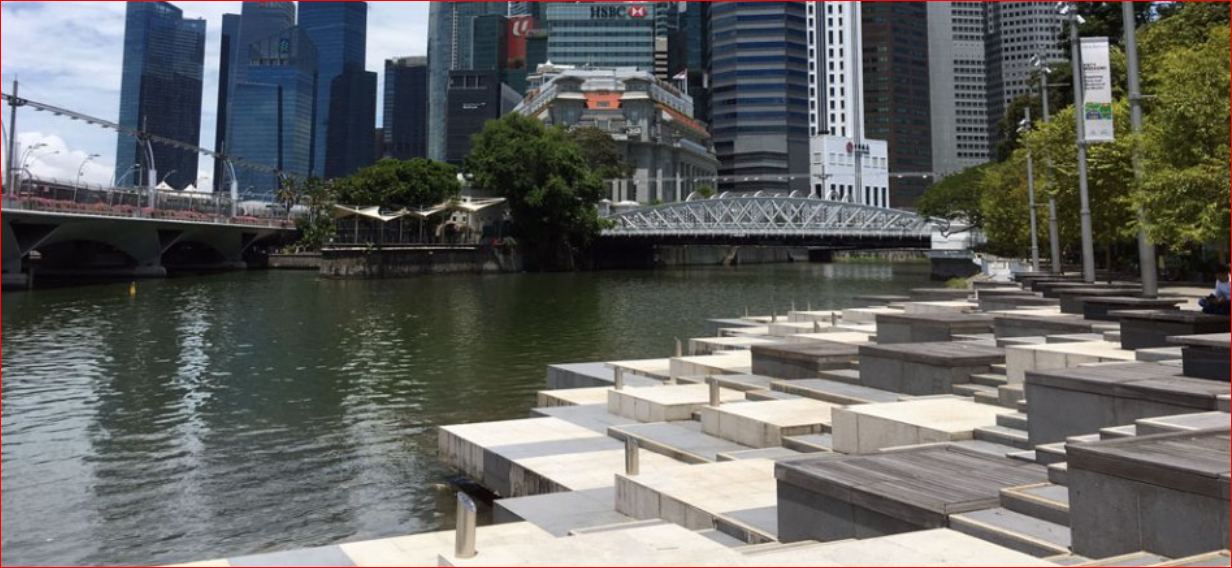 [Conflict with Nick's mother : Ann Siang Hill]
Rachel was proposed by Nick. However, because of the fact that Nick's mother, grandmother were not allowed because of status of her family, and dislikes about human relations here, she decided to go back to New York with her mother. Without Nick. Then she will meet Nick's mother at Mahjong parlor in Chinatown to tell her decision.
This story setting of the scene is in Singapore, but actually it is not. In the film, Nick's mother entered the shop through the street 'Ann Siang Hill' near Chinatown. However, the shot of inside of the shop was taken at a hotel called 'Cheong Fatt Tze Mansion' in Penang Island, Malaysia. It is also called 'The Blue Mansion', it is a hotel which appearance is blue and very beautiful.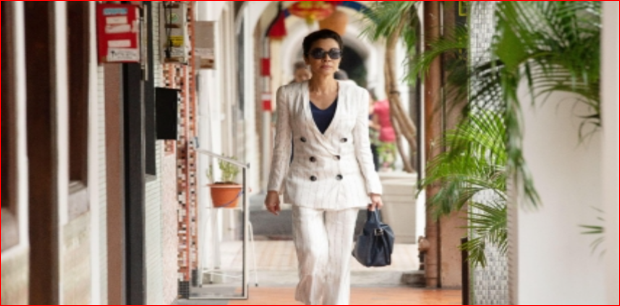 [Warner Bros.]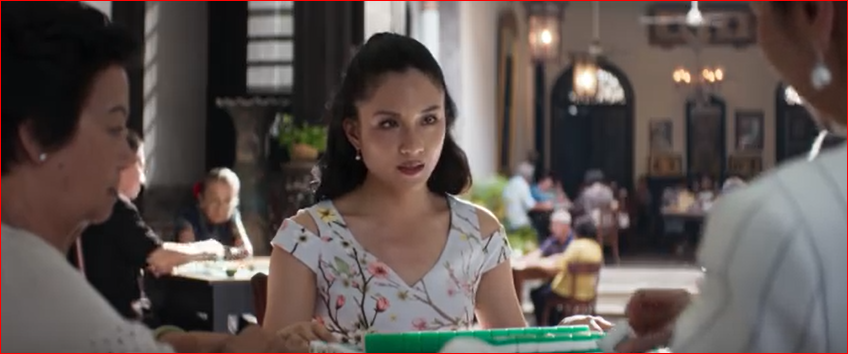 [Warner Bros.]
[Warner Bros.]
[ https://www.cheongfatttzemansion.com/ ]

[Nick propose to Rachel: Kuala Lumpur]
Rachel decided to break up with Nick, and she got into an airplane to go back to New York with her mother. When passing through the passage in the economy seats, Nick appeared from the other side of the aisle and asked her to listen about something.
Nick tried to talk to Rachel desperately helping people who are struggling to put on luggage in the crowded aircraft. This is my favorite scene that he's showing a good youth image. Then finally, Nick proposed to Rachel in front of many other passengers in the cabin.
In this film, they will return to New York from Singapore, therefore, in this story setting it is Changi International Airport. However, this scene was shot at Kuala Lumpur International Airport.
[The last big party: Marina Bay Sands]
Rachel accepted Nick's proposal. They returned to Singapore not use the flight, and the last big party was held.
It was Infinity Pool on the roof of Marina Bay Sands that everyone knows. This place is very famous, so I think no need the explanation.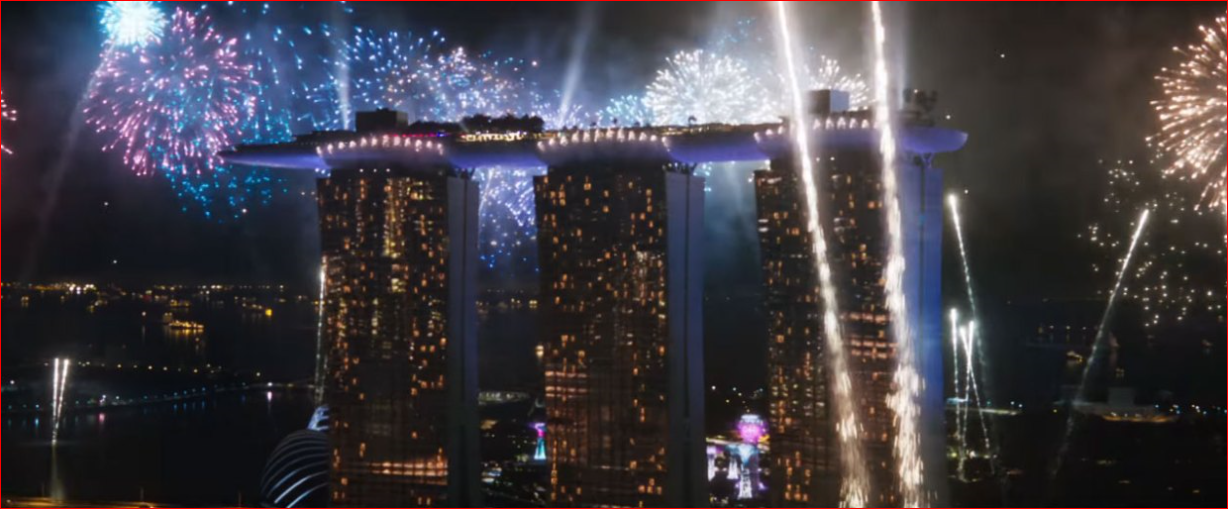 [Warner Bros.]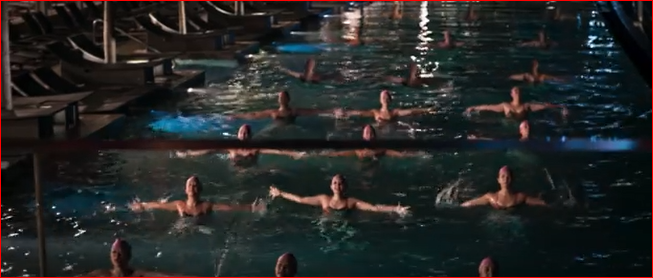 [Warner Bros.]
[ https://www.marinabaysands.com/ ]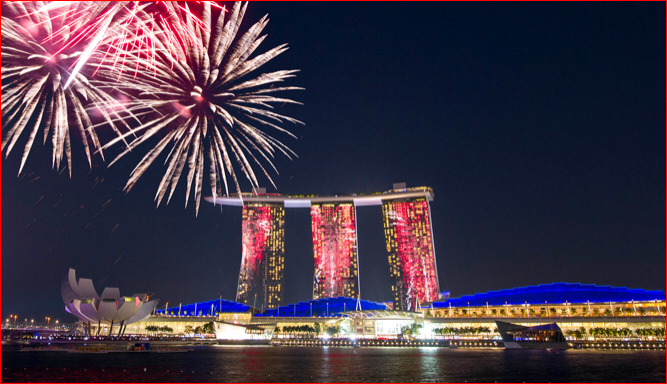 OK, I introduced the film location of "Crazy Rich Asians" set in Singapore dividing into 3 times. Not only Singapore but also many scenes were filmed in Malaysia.
You can watch this movie, and also try it around the film location of 'Crazy Rich Asians'.
[Original Japanese Site: http://blog.lab7.biz/archives/12074371.html]